Papageno is one of the most important online & print media outlets for performing arts in Hungary, with strong international partnerships, and a wide portfolio of events, from international music competitions and workshops to professional conferences and high profile concerts.
Papageno.hu
The most popular online platform of the cultural scene in Hungary, publishing ca. 100 articles per week on classical music, theatre, opera, jazz and fine arts in Hungarian and English. With 150-200k monthly unique visitors and a dedicated fan base on Facebook – in numbers: 40k+ followers, 600k+ engagements and 900k+ reach per month – you can be assured that your message will reach a large and well-targeted music/theatre/art-lover audience.
Papageno LIVE
Do you have an event that needs a live streaming solution and online visibility? Our dedicated team is ready to help you from the planning stage to the distribution on various platforms (Vimeo, Youtube, Facebook) and/or your own website. Having the support of Papageno's large audience and our 40k+ fan base on Facebook makes creating visibility much easier – our videos had more than 1m viewers in the last year. We are proud to have partners like the Geza Anda Piano Competition (Zürich), Hungarian State Opera, ICMA, Violin Channel, and countless orchestras.
Papageno Magazin
The good-old print media is not dead at all: on the contrary, we had printed and/ or distributed just short of one million copies of our freely distributed program magazines and special issues last year. Believe us: there are still culture-lover people out there who want to turn real A5-pages instead of swiping. Our unique distribution network of ca. 350 points – including high profile concert venues, Libri-bookstores, ticket offices and plazas – ensures that we have literally no remittenda.
Bach 2 Future – conference
The most popular online platform of the cultural scene in Hungar. First held in 2019, our Bach 2 Future conference presents new, exciting projects and initiatives, focusing mainly on the challenges and opportunities of the digital era. With connecting the best classical music professionals we try to find the best practices and new ways for classical music.
Sziget Festival – classical, opera & jazz stage
The most popular online platform of the cultural scene in Hungary. We really loved the opportunity to bring classical music to the Sziget, one of the most popular and exciting music festivals of Europe. From 2001 to 2019 we've invited hundreds of performers, reaching tens of thousands of ffestival goers from all over the world, proving that classical music and opera is cool enough to listen to before (or after) Ed Sheeran or Avicii.
Papageno Klasszik & Capriccio
The most popular online platform of the cultural scene in Hungary Radio Klassik 92.1 is a widely popular choice of listening for the almost 3 million people living in the Budapest area. Papageno's CEO was one of the founders of the station back in 2009, and now we have two weekly radio shows: Capriccio – a talk show with great guests and lots of exciting music – and Papageno Klasszik, a 2-hour show with bits and bites of cultural information about the coming week.- you can be assured that your message will reach a large and well-targeted music/theatre/art-lover audience.
ARTE
Bartók Spring Festival
Budapest Festival Orchestra
Budapest Music Center

Budapest Operetta Theatre

Cirque du Soleil
Classic.Esterházy
Creative Europe
Concerto Budapest
Danubia Orchestra Óbuda
Dohnányi Orchestra Budafok
European Music Council

Festival Academy Budapest

Filharmónia Hungary
Fono Music House
Franz Liszt Chamber Orchestra
Geza Anda Piano Competition (CH)
Hangveto
Haydneum
Heritage House
House of Music Hungary
Hungarian Academy of Arts
Hungarian National Museum
Hungarian State Opera

IMZ International Music + Media Centre

International Classical Music Awards
Jeunesses Musicales International

Kaposfest
Kodály Philharmonia Debrecen

Liszt Ferenc Academy Of Music
MAV Symphony Orchestra
Müpa Budapest
National Dance Theatre
National Philharmonic Orchestra

Organisation for European Programmes and Cultural Relations (CY)

Radio Klasszik

Superbrands Hungary

Sziget Festival
The Violin Channel

Trib'Art (RO)

Valley of Arts Festival
Van Cliburn Competition
Várfok Gallery
Krisztina Antal-Bartalis
Advertising Coordinator

After obtaining a diploma in Russian foreign language correspondence, Krisztina started working in a bank and then completed a French language teacher's degree programme at the Berzsenyi Dániel Teacher Training Centre of ELTE. Her love of French language and culture is still present in her life, so much so that she still teaches French today. She has been dealing with media advertisement for nearly twenty years. After Radiocafé, she went on to work for Pesti Est, then for port.hu, and gained experience at several print publishers. She loves learning foreign languages, knitting, reading, watching films, walking, exploring unknown neighbourhoods, and being by the water.
Zsuzsa Borbély
Editor, Journalist
After graduating in Aesthetics – Film Theory and Film History at ELTE, Zsuzsa obtained her qualification in 2022 as a bibliotherapist at the postgraduate course of the University of Pécs. She started her career in cultural journalism as a member of the Népszabadság team, and later worked as head of the Visual and Book columns of Fidelio. Her film reviews are also published on Port.hu. She is currently an editor and journalist at Papageno, where she writes about exhibitions, films and books. She also works on the possibilities of using films and series in bibliotherapy, leading self-consciousness raising groups on these topics, for example based on Pride and Prejudice or adaptations of Agatha Christie's works and the Gilmore Girls series. She is a member of FIPRESCI and the Hungarian Bibliotherapy Association. In her spare time, she hosts a podcast on dog training called Kutya1ügy.
György Protzner
Graphic Designer
Over the past twenty years, György has gained a wealth of experience in the field of design. From the beginning he worked as a web designer, then expanded his expertise to 2D and 3D animation design, working in online and print media. He performs mainly desktop publishing tasks, including the designing of corporate image elements, advertisements, publications, magazines, and books. He successfully adapts to the different printing technologies and advertising surfaces he encounters. In 2003, he and his team set up their own agency, which to this day creates both large portal systems and small websites. Although he works mainly in the cultural field, he has extensive experience with multinational companies and in the public sector as well. He enjoys travelling around the world and is also interested in the world of technology, science, science fiction and fantasy.
Bettina Gida
Project Manager
Bettina completed her higher education at ELTE and later at the Pázmány Péter Catholic University, majoring in International Studies. Her cultural interests led her to choose a specialisation in cultural diplomacy alongside European studies in her master's training. After her university years and a short Erasmus+ internship in Vienna, she started working at the Creative Europe Office in 2017. As the Programme Coordinator of the Culture Branch, she has been helping Hungarian applicants to obtain European Union cultural funding for more than five years. For one semester in 2022, she was an external lecturer at the Moholy-Nagy University of Art and Design. In the same year, she joined the production team of Papageno, where she is mainly responsible for national and international projects and events. In her spare time, she sings in a choir, reads a lot and enjoys hiking and yoga.
​
Ágnes Gurubi
Editor In Charge, Journalist, Writer
Ágnes graduated from the Hungarian University of ELTE in 1999, and in 2005 she received her second degree in Drama Pedagogy from the University of Theatre and Film Arts. From 1999, she worked for six years as a reporter-editor in the Literary Department of the Hungarian Radio. Her next workplace was Pesti Est, then she joined the editorial office of Fidelio magazine. Since 2017, she has been the Editor-In-Charge of Papageno magazine. She swears by print publications and is an enthusiastic content producer. Her job at the magazine is to edit print publications and, on a monthly basis, to compile the content with the contribution of columnists and magazine editors. In 2019, she took to writing a novel. Her first novel, Szív utca (T/N: only a part of it was published in English with the title Szív Street, but the publication of the Spanish- and German-language versions are in the pipeline) was published in 2020 by Kalligram Publishing, followed by her second novel, Másik isten (Another God – T/N: no translations are available), in 2022 by Helikon Publishing. When she is not writing, she runs, mainly in the Danube Bend, but often also at Lake Balaton. She loves cooking, planting flowers, climbing mountains and walking on the river front.
Róbert Szatmári
Music Editor, Journalist
Róbert graduated in theatre history at the University of Veszprém, and later completed a course in music editing at the Hungarian Radio. He started his career at Bartók Radio, and from March 2010 he was involved in the founding of Klasszik Rádió 92.1, where he was the chief editor until 2018. He is a regular contributor to Papageno magazine, and the editor of Papageno Radio. He loves hiking, reading, going to concerts, and, most of all, travelling to places where he can do all of these things – even at the same time.
Ráchel Rácz
Journalist
Ráchel graduated from ELTE BTK and is currently a student at the master's programme in Theatre Studies at the Károli Gáspár University of the Reformed Church. Since 2020, she has been a journalist at Papageno.hu, with a fresh approach to #slowjournalism and #culturalsustainability in her interviews. She is a researcher of Éva Ruttkai's oeuvre and the author of the blog Ruttkai and her time on Papageno.hu. In 2022, she has created a major virtual exhibition to mark the 95th anniversary of the actress' birth. Her first historical short novel was published in 2018. Her series of interviews with the members of the "great generation" of musicians is published weekly in connection with the exhibition "They wrote the song for us!" at the House of Hungarian Music. Her passions are writing, travel and the Neo-Latin (French, Italian, Spanish) cultures, music, swimming, family and friends.
Judit Bazylák
Chief Financial Officer
Judit started off far from the cultural sector: She was the leader of an Austrian consignment warehouse, helped set up a holiday village as a salesperson, worked in a foreign trade company dealing in catering, and then set up her own business engaging in customs clearance of trucks, giving her an insight into transport and logistics. Then, with a sharp change, she dived into working at an accountancy firm, from where she joined the Fidelio team after a few years, and from there she went straight to Papageno. She has studied customs, tax, criminal and administrative law, and has gained knowledge in economic and financial fields, making her a key member of the Papageno team, where she performs financial and back office tasks. She prefers active recreation with her friends and family. She loves hiking, travelling, exploring new places, listening to music, playing games and helping others.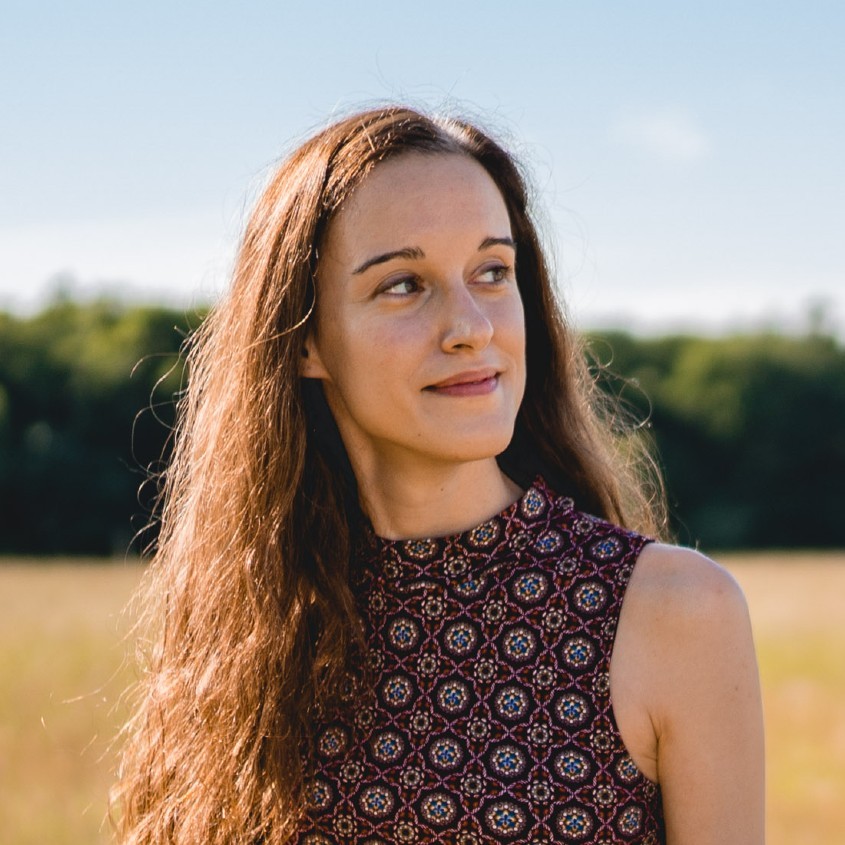 Tünde Iván
Production Manager
Tünde has worked as a concert and event organiser with several Hungarian cultural institutions, including the Liszt Academy. Her favourite field of work is the organisation of music competitions: She was a member of the organising team of the 2016 Liszt Ferenc International Piano Competition, the 2017 and 2018 Bartók World Competition and the 2018 Éva Marton Singing Competition, and she was also the competition secretary of the 2022 Kodály Competition in Debrecen. She majored in communication and Portugese language with specialisation in journalism from ELTE, and also has a teaching qualification. For several years, she had been a staff member of Ádám Bősze second-hand music bookshop before she joined the Papageno team in 2019. In her spare time, she likes to travel, play the piano, and do yoga in the open air.
Anna Rajkó
Head of Content
Having worked for different content creator portals from Pesti Est to Fidelio, We Love Publishing and Marquard Media, Anna has almost 25 years of experience as a cultural editor, and has proven herself as managing editor and editor-in-chief in numerous media outlets, as well as in charge of print and online content projects. Her responsibilities include the organisation of work, the coordination and supervision of production, and the implementation of major collaborations with key partners. She believes in value-creating partnerships based on mutual trust. She graduated in Hungarian Studies at ELTE and attended individual executive coaching with Brigitta Bánhidi. Anna prefers to spend her free time in nature with friends and family. She loves hiking, yoga, travelling the world and reading. She occasionally volunteers, mentors upon request, or takes in animals on a temporary basis.
Péter Sas
Developer
Péter studied music at the Béla Bartók Conservatory and then at the Liszt Academy of Music, graduating in 2016 with a degree in Professional Music Production from The Academy of Contemporary Music. In addition to developmental tasks, he is actively involved in composing and contributing to musical productions. His works have been featured in numerous commercials, short films and series, and have been released by several European music labels. As a child, he was a soloist at the Opera House for many years, and with the Magnificat Children's Choir he won first prizes in several international choir competitions. He also has more than ten years of experience in web design, low-code/no-code development, IT operations, and DevOps. Since 2021, he has been supporting the team of Papageno in areas such as maintenance and product development. In his spare time, he enjoys hiking, playing the piano, and is interested in technology and science.
László Szabó
Distribution Manager
László has been working in the print business for more than 20 years as a Logistics and Production Manager. After ten years at Pesti Est, he became and still is the regular coordinator of Fidelio, Hungarian Film Week, Hungarian Film Magazine, World of Short, We Love Budapest, Bakancslista and Papageno. His tasks include coordinating the printing production of publications and national (sometimes international) distribution, transport, and warehousing. In his free time, he enjoys immersing in nature and doing active sports. His hobby is coffee drinking and running his own café in the Danube Bend.
Ildikó Szemők
Proofreader, Translator, Editor
After being a translator at a foreign trade company, Ildikó became a managing editor at one of the renowned Hungarian specialist book publishers, and since then, she has edited countless publications. For the last twenty years, she has been active in the translation market as well. In 2018, she obtained a master's degree in terminology from Károli Gáspár University. She is an external lecturer at the Kodolányi János University's specialised translator training. After proofreading for Fidelio, in addition to proofreading the monthly print magazine, she has been editing, translating, and proofreading Papageno's special issues. In 2022, she started her studies at ELTE Translation Studies Doctoral Programme, her research topic is the relationship between health communication and terminology. In her free time, she loves travelling, going to the theatre, the cinema, doing Pilates, learning to dance the salsa and bachata, and spending time with the family's six-month-old puppy.
Gábor Tóth
Graphic Designer
Gábor has been working in the world of programme magazines for more than twenty years. In addition to his own creative company – where he works as a graphic designer, photographer, web developer, video animator, and runs his own news portal –, he creates Papageno's publications every month, works on the web interfaces as the lead developer and shapes the visual word of the brand since the beginning. His priority is to create a simple and aesthetic visual world that helps the reader to navigate through the information and find what is most important to them as easily and quickly as possible.
Borbála Tuska
Editor, Journalist
Borbála holds a BA in Hungarian Studies from ELTE BTK and an MA in Design and Art Management from the Moholy-Nagy University of Art and Design. In the meantime, she also completed a course in journalism at the Central Media Academy. She has written about music and theatre for the online portals Súgópéldány and Színtézis, and her articles about lifestyle were published in Well&fit magazine. She has been working at Papageno since 2019, starting as a trainee, and currently holding editorial and journalistic roles. She coordinates the magazine's record review column, and has started her own blogs entitled Stars of the Last Century and Verdi Dossier. Her main interests are classical music and opera, so she is a frequent visitor at the Palace of Arts Budapest, the Opera House and other musical institutions. In her free time, she likes to do yoga, spend time with her friends, read a lot, and study languages.
Máté Ur
Managing Editor
Máté graduated as an Economist in Accountancy from the Budapest Business School, and then obtained a degree in music aesthetics from the Faculty of Humanities at ELTE. For many years, he had been the head of the classical music column of Fidelio magazine. Since the launch of Papageno in 2017, he has participated in the production of one of the country's most influential and frequently accessed cultural websites as managing editor. As a television and online editor, he has produced numerous music reports, including for partners such as Concerto Budapest, and the Cziffra Festival. He is a regular contributor to Opera Magazine. In addition to English, he speaks excellent Russian, and has spent longer periods of time in Birmingham and Moscow. As an interpreter, he regularly participates in international choir competitions. As an organiser and communications specialist, he was involved in the arrangements of the 1st Zoltán Kodály International Music Competition. Máté is a lover of cooking and horse riding.
Zsófia Pilhál
Project Manager
Zsófia graduated from Portuguese Studies in 2010 in Lisbon, later studied Art Management at the Werk Academy, and in 2022 she graduated as a Medicinal Plant Technologist at the Hungarian University of Agriculture and Life Sciences. She has more than ten years of experience in the financial field, in claims management. Since 2021, she has been an enthusiastic member of the Papageno production team as the manager of several international and Hungarian projects, and the coordinator of the Papageno Shop. She likes to ride her bike around the city, pick cherries in the vineyards of Felsőörs, sit with her daughters on the shores of Lake Balaton, go horse riding, write, read, listen to music, and cook on an open fire.
David Zsoldos
Founder & CEO
David, a former pianist and musicologist, graduated from the Liszt Academy Budapest. President of the Hungarian Music Council, board member of the European Music Council and Jeunesses Musicales International, and jury member of International Classical Music Awards. He was the founder & manager of several cultural media outlets from Fidelio Media to Radio Klasszik and Müpa Magazin, and highly successful classical music projects like International Kodály Competition Debrecen or the Classical & Opera Stage at Sziget Festival.